Tickets available for purchase via our affiliate partners
Dates & locations accurate as of publication date; subject to change.
Read more about StubHub's FanProtect Guarantee and the viagogo Guarantee before buying.



Click here to browse upcoming events by city



Coldplay
Beyoncé
Elton John
Metallica
*Note: Metallica's M72 tour is a two day set for the same ticketholder.



Harry Styles
Roger Waters (of Pink Floyd)
Maroon 5
Pink
Depeche Mode
Bruce Springsteen
Celine Dion
*Celine Dion's 2023 European concert tour has been canceled due to a recent medical diagnosis:

View this post on Instagram
Arctic Monkeys
Def Leppard & Mötley Crüe
Justin Bieber
The following tour dates were scheduled, but are currently canceled/postponed. We've left them posted here so you can view expected locations if & when the tour resumes.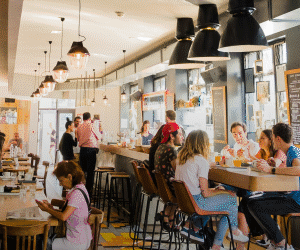 Hans Zimmer
The Weeknd
Sting
Imagine Dragons
Guns N' Roses
Rammstein
Muse
Iron Maiden
André Rieu
Peter Gabriel
Blink-182
Madonna
*Honorable Mention*
We tried our best, but depending on your musical taste – we probably missed some folks on our list. And some performers decided to announce European tours after our article's original publication. These acts are also touring Europe this summer and could have (or maybe should have…) made our Top 25:
*Popular Artists on Tour – but not in Europe*
There's a lot of hype around these concert tours – but unfortunately, there aren't a lot of European dates (at least not yet!)
Upcoming shows and events by European city

Because sometimes you want to see for yourself what big shows are coming to town…

Whenever possible, we recommend purchasing directly from the venue. But since the shows listed above are likely to sell out very quickly, we've made it easy to check availability from secondary re-sellers via affiliates:

   

Be advised information on this page can change at any time so always confirm before purchase. Shop with confidence by reading more about StubHub's FanProtect Guarantee and the viagogo Guarantee before buying. EuropeTripDeals.com posts this content for the information of our readers. Any future ticket issues or disputes are between purchaser and vendor (i.e. StubHub, viagogo, Ticketmaster, etc.); EuropeTripDeals.com cannot assist in resolution and bears no liability.

Last Updated on 04/30/2023.