When and where will the 2024 French Open take place?
The 2024 Roland-Garros French Open is scheduled for 20 May – 9 June, 2024 at the Stade Roland Garros in Paris, France. Grounds/court maps can be found here.
Where can you buy tickets for the French Open?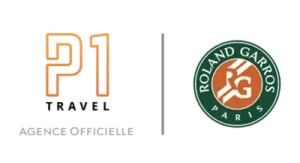 Official Roland-Garros French Open Tickets with Event Guarantee
When available, tickets may also be purchased through the event website but tend to sell out quickly. Ticket information for visitors with disabilities can be found here.
On a budget?  Visit during the opening week qualifiers. Ticket prices are typically reduced substantially with an extra discount for persons under 25 years of age. Now that's a deal!
Have a child under 6 years old?  They can enter the stadium for free where they'll receive a bracelet that must be worn while attending matches. Unfortunately, they aren't entitled to a seat (they must sit on the lap of an adult). Just note that depending on the weather the venue can get hot for children and they must stay silent during match play. Learn more here.
You might also be interested in the Wimbledon tennis tournament – held each June/July in London, England.
Where to stay for the French Open
The best places to stay for the French Open – if you want to stay close by – are in the Parisian right bank areas of Boulogne-Billancourt or Auteuil. For those desiring to stay closer to tourist attractions, head a bit more to the northeast and look for the 7th Arrondissement (left bank – home of the Eiffel Tower), 1st Arrondissement (right bank – home of the Louvre art museum), or 8th Arrondissement (right bank – home of the Arc de Triomphe & Avenue des Champs Elysées).
"Right Bank" vs "Left Bank" – the right bank refers to the areas north of the River Seine in Paris whereas the left bank refers to the areas south. This can be a bit confusing for visitors as the river winds throughout the city.
Popular Choices
Villa Escudier Appart-hôtel Apartment hotel on quiet street; only 10 minute walk to Roland-Garros
Queens Boutique Hotel  Conveniently situated in Village d'Auteuil with quick access to the metro; 20 minute walk to the stadium
Hotel De Paris   Modern hotel located south of the stadium in Boulogne-Billancourt; 10 minute walk away
Budget
Upscale
Stadium area lodging: See below for the best hotel & lodging deals in the Stade Roland-Garros area (adjust dates to fit your itinerary).
Getting there/public transport
The address for Stade Roland Garros is: 2 Av. Gordon Bennett, 75016 Paris, France
Public transport is available for the French Open and usage is recommended. The official site has a pretty good rundown of public transportation options and advice on how to get there. A few key points of emphasis we'll reiterate here: 1) Before you leave the metro station, buy your return ticket. That will help you avoid the lines on the way back. 2) There is little to no public parking nearby and they will ticket/tow. If you need to drive, use one of the recommended public car parks. 3) If taking a taxi or ride-share, be sure to know the designated drop-off & pick-up points before arrival.  It is prohibited to drop people off or pick them up on the roads around the stadium.
Have a wheelchair user or someone of impaired mobility in your party? Please visit this page for accessibility options.
For flights, Paris's Orly (ORY) or Charles DeGaulle (CDG) are your closest and best options; both are major international airports. A bit further north of the city, Beauvais Airport (BVA) is a hub for budget carriers.


Interesting facts about the French Open
1) The French Open is the second tennis Grand Slam of the year – after the Australian Open, but before Wimbledon and the US Open. The 2024 French Open will be the 128th edition of the tournament.
2) Roland Garros was an actual, real person. He was a famous aviator and fighter pilot for the French during World War 1. His plane was shot down in 1915 and he was held in a German POW camp for nearly three years before escaping and making his way back to France. This experience might have driven many away from combat, but Garros resumed his fight. He jumped back into the cockpit and took to the skies for combat missions before again being shot down – this time fatally – in 1918.
3) The Stade Roland Garros (or Roland Garros Stadium) was constructed in 1928 for the Davis Cup tennis tournament and dedicated to the memory of the famed pilot, a national hero.
4) The stadium is located on the western side of Paris in the city's 16th arrondissement. This area is also home to the Parc des Princes (the stadium for Ligue 1 football giants Paris Saint-Germain) and the Stade Jean-Bouin, France's top rugby venue.
5) Roland-Garros is famous for its red clay courts. So how is the "clay" formed? It's a mixture of stone, gravel, clinker, limestone and crushed brick – with water being another key ingredient. You can read all about the composition and upkeep here.
6) Looking at competitors, the records for most French Open singles titles are held by Rafael Nadal of Spain with 14 (men) and Chris Evert of the United States with 7 (women).
7) The stadium is open for tours – but not during the tournament. You can book a tour through our affiliate partner Tiqets here or the Roland Garros site here.
8) The Stade Roland-Garros will be hosting the Tennis competition at the 2024 Paris Summer Olympics. But that's not all….it will also be the site of Olympic Boxing matches as well.
9) You might see some celebrities in the crowd at this year's French Open. Recent past guests have included Pippa Middleton, Zinédine Zidane, Owen Wilson, Demi Moore, Woody Harrelson, international royals, and many more famous visitors.
10) Defending the crown: 2023 Men's and Women's singles champions Novak Djokovic and Iga Świątek will need to bring their A games to defend their titles in the 2024 French Open as the field of competitors looks to take home their trophies.
Flights, tours & nearby things to do
Here's a link to our Paris Travel Deals page.
And here are some of our top activity choices around Paris via our affiliate partner Tiqets.com.