Basilica of Saint-Denis Official Site   |   Tripadvisor Reviews & Information
The Basilica of Saint-Denis is a church/cathedral and necropolis located in Saint-Denis, a northern suburb of Paris. The basilica is most-well known as the final resting place of French kings (all but four), queens (including Marie Antoinette and Catherine de' Medici) and other nobility and royal persons. Lovers of architecture and history will appreciate the choir, considered by many to be the first building to utilize all elements of Gothic architecture.
Free admission to the Basilica of Saint-Denis is offered to ALL VISITORS on the first Sunday of every month.

Are any deals, promotions, discounts or coupon codes offered for Basilica of Saint-Denis admission?
Yes. The Basilica of Saint-Denis offers free admission for the following:
ALL Visitors on the first Sunday of the month (from January 1 to March 31 and November 1 to December 31) as well as on the Saturdays and Sundays of the European Heritage Days around the 3rd weekend of September
Young people:  Under 18 years of age
European Union Nationals and Residents:  Under 26 years of age
French Teachers with the Education Pass
Job Seekers
Beneficiaries of social minima
Disabled persons and one carer
War disabled persons and one carer
Speakers and Guide Interpreters (who meet criteria)
Journalists
Architecture Students
Ministry of Culture and Communication card holders
Holders of the ICOM / ICOMOS card
Tourism professionals
Soldiers, gendarmes & CRS
Persons accompanying school groups
Leaders of adult groups of 20+ persons
Tourist coach drivers accompanying visitors
Bring identification proof of entitlement for promotional admission. More information on required documentation can be found here .
The basilica also offers special discounted partnership rates found on their website.
Purchase tickets for the Basilica of Saint-Denis via
Is the Basilica of Saint-Denis included on any Paris attractions passes?
Yes. The Basilica of Saint-Denis is included on these Paris attractions passes: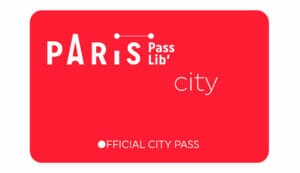 Popular Things to Do near the Basilica of Saint-Denis
From our affiliate partner Tiqets.
Hotels & Lodging near the Basilica of Saint-Denis


Page information including discounts and pass inclusions can change at any time. Always confirm before booking. If you see an error or change, please let us know. Last updated on 6/16/2022.