Musée de l'Armée Official Site   |   Tripadvisor Reviews & Information
The Army Museum (Musée de l'Armée) Invalides is a French army museum located on Les Invalides in the 7th arrondissement of Paris. It offers an outstanding military history collection and houses the tomb of French leader (and General) Napoleon Bonaparte in the Dôme des Invalides.

Are any deals, promotions, discounts or coupon codes offered for Musée de l'Armée admission?
Yes. The Musée de l'Armée offers free admission for the following:
Children/Youth:  under 18 years of age
Residents (only permanent collections) of the European Economic Area (EU, Norway, Iceland, and Liechtenstein):  under 26 years old
Active and retired military, reservist military
Disabled persons and a companion
ICOM and ICOMOS members
Société des Amis du Musée de l'Armée members
Sabretache members
Société des Amis du musée de l'Empéri, du musée de la Légion d'honneur, du musée de la Marine, du musée de l'Air et de l'Espace, du musée de l'Ordre de la Libération members
Journalists
Job seekers
Ministry of the Armed Forces Civilians
People on income support
Minimum old age holders
Pupille de la Nation
Pensioners from the Institution Nationale des Invalides
Scientific staff from public museums in France
Île-de-France tourism professionals
Education Pass holders
National tourist guides
CIC pass
The museum also offers a reduced rate admission discount for:
Groups with a reservation (10 people or more)
Veterans
Holders of large family reduction cards (French or residents)
Paris Visite RATP holders
CMN card holders
Navigo card holders
*Bring identification proof of entitlement for promotional admission.
Purchase tickets for the Musée de l'Armée via
Is the Musée de l'Armée included on any Paris attractions passes?
Yes. The Musée de l'Armée is included on the following attractions passes: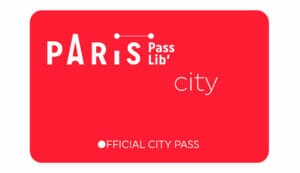 Popular Things to Do near the Musée de l'Armée
From our affiliate partner Tiqets.
Hotels & Lodging near the Musée de l'Armée
Page information including discounts and pass inclusions can change at any time. Always confirm before booking. If you see an error or change, please let us know. Last updated on 6/8/2022.