Centre Pompidou Official Site   |   Tripadvisor Reviews & Information
The Centre Pompidou is a modern & contemporary art museum located in Paris' 4th arrondissement. The Centre frequently features works by famous artists (Dalí, Warhol, Matisse, Munch, etc.) in a uniquely styled building with outstanding views of the city.
Free admission to Centre Pompidou's permanent collection and Galerie des enfants is offered to ALL VISITORS on the first Sunday of every month.

Are any deals, promotions, discounts or coupon codes offered for Centre Pompidou admission?
Yes. The Centre Pompidou offers free admission to select collections and exhibits for the following (see link for entitlements):
Children:  Under 18 years of age
European Union Residents or Citizens:  Under 26 years of age
Disabled persons and one carer
Military disabled persons and one carer
Job Seekers
RSA, CMU or ASS benefit recipients
Solidarity Allowance for the Elderly recipients
Centre Pompidou Members and Friends
National and Regional Interpreter Guides
ICOM / CIMAM members
French Ministry of Culture Staff
Members of the Maison des Artistes, AGESSA or the Atelier des Artistes en exil
Cité Internationale des Arts members
Journalists
Members of AICA (International Association of Art Critics)
Sotheby's Preferred Members
Primary + secondary education teachers (France)
Art school and conservatory students (France)
*Please note that exclusions may apply and offer may not be valid for all exhibits. More information on required documentation can be found here.
Purchase tickets for the Centre Pompidou via
Is the Centre Pompidou included on any Paris attractions passes?
Yes. The Centre Pompidou is included on these Paris attractions passes: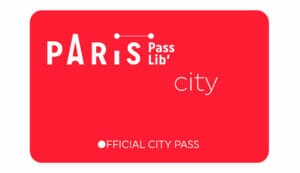 Popular Things to Do near the Centre Pompidou
From our affiliate partner Tiqets.
Hotels & Lodging near the Centre Pompidou


Page information including discounts and pass inclusions can change at any time. Always confirm before booking. If you see an error or change, please let us know. Last updated on 6/16/2022.