Eiffel Tower Official Site   |   Tripadvisor Reviews & Information
The world-famous Eiffel Tower built in 1889 is a 1,083 foot tall observation tower that offers unparalleled views of Paris, France and surrounding suburbs. The tower is in the Champ de Mars area of the 7th Arrondissement of Paris on the Left Bank of the River Seine.


Are any deals, promotions, discounts or coupon codes offered for Eiffel Tower admission?
Yes. The Eiffel Tower offers discounted admission for the following groups:
Children:  Under 4 years of age receive free admission to the Eiffel Tower; children aged 4-11 receive a discount of approximately 75% off the full adult rate; the youth rate for persons 12-24 years old is approximately 50% off the full adult rate
Disabled Persons: receive a discount on admission. Please note for safety reasons some portions of the tower may be prohibited to those with disabilities.
Proof of entitlement (age/disability card) may be requested for discount.
Purchase tickets for the Eiffel Tower via
Is the Eiffel Tower included on any Paris attractions passes?
Yes. The Eiffel Tower is included on these Paris attractions passes: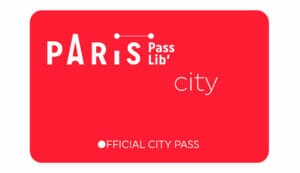 Popular Things to Do near the Eiffel Tower
From our affiliate partner Tiqets.
Hotels & Lodging near the Eiffel Tower
Page information including discounts and pass inclusions can change at any time. Always confirm before booking. If you see an error or change, please let us know. Last updated on 4/25/2022.