The Louvre Official Site   |   Tripadvisor Reviews & Information
The Louvre in Paris, France is the world's most famous art museum. The Louvre's collection includes notable works such as the Mona Lisa painting by Leonardo da Vinci, the ancient Venus de Milo statue, and several dedicated exhibits consisting of global and rare art and artifacts.
Are any deals, promotions, discounts or coupon codes offered for the Louvre admission?
Yes. The Louvre offers free admission for the following:
Children:  Under 18 years of age
European Economic Area Residents (EU, Norway, Iceland, and Liechtenstein):  Under 26 years of age
Disabled Persons and Care Companion
Art, art history and applied arts teachers:  Must present proof of subject taught
Artists affiliated to the Maison des Artistes (in France) or the AIAP (Association Internationale des Arts Plastiques)
Journalists
French job seekers
ICOM and ICOMOS members
People on Income Support
Bring identification proof of entitlement (age, nationality, disability, membership, etc) for promotional admission.
A limited number of off-peak tickets may be available for purchase in-person on the day of visit for a small discount. If you plan to visit the Louvre regularly, it may be smart to purchase an "Amis du Louvre" (Friends of the Louvre) pass.
The Louvre offers free admission to ALL Visitors each year on the 14th of July (Bastille Day)!
Purchase tickets for the Louvre via
Is the Louvre included on any Paris attractions passes?
Yes. The Louvre is included on these Paris attractions passes: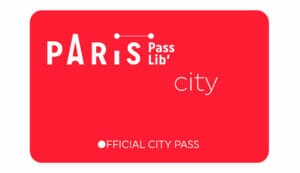 Popular Things to Do near the Louvre
From our affiliate partner Tiqets.
Hotels & Lodging near the Louvre
Page information including discounts and pass inclusions can change at any time. Always confirm before booking. If you see an error or change, please let us know. Last updated on 4/29/2022.