Musée d'Orsay Official Site   |   Tripadvisor Reviews & Information
The Orsay Museum (Musée d'Orsay) is a famous French art museum located in the 7th Arrondissement of downtown Paris. The Orsay is widely known for its Impressionist and Post-Impressionist collection, including pieces by Van Gogh, Money, Manet, Renoir, Cezanne and more.

Are any deals, promotions, discounts or coupon codes offered for Musée d'Orsay admission?
Yes. The Musée d'Orsay offers free admission for the following:
Children:  Under 18 years of age
European Economic Area Residents (EU, Norway, Iceland, and Liechtenstein):  Under 26 years of age
Disabled Persons and Care Companion
Carte Blanche of the Musée d'Orsay Cardholders
ICOM and ICOMOS members
Benefactors, members and members of the Friends of the Musée d'Orsay or American Friends of the Musée d'Orsay association
Students and Auditors of the Ecole du Louvre
French job seekers
People on Income Support
Journalists and Art Critics
Members of the Barnes Foundation
Members of Louvre Abu Dhabi
Students from the National Heritage School, the School of Charters, IFROA and university restoration diplomas
Students and Teachers of artistic courses at universities and public art schools
Holders of minimum old age
Education Pass holders
ESPE students (formerly IUFM, 1st and 2nd year )
Active or retired staff under the Ministry of Culture, with an accompanying person
Scientific staff of French and foreign public museums (curators and general inspectors of museums)
Staff of the National Institute of Art History
Professional artists (painters, sculptors, engravers)
RMN Speakers and National Speaker
National guide interpreter (and permanent assistant)
Ile-de-France regional guide interpreter (and permanent assistant)
Guide lecturer in cities and countries of art and history
Deputies, senators and members of the European Parliament
Groups of social assistance recipients with a chaperone
Groups of active teachers with the Education Pass with a guide
Personalities on official visit

Be sure to bring appropriate identification proof (age, nationality, disability, membership, etc) for promotional admission. Details are found here.
Purchasing a ticket online in advance is a bit more costly (~€2); however, it does give you priority access within 30 minutes of the reserved time.
A slightly discounted "Late Opening Rate" is offered on Thursdays from 6pm until close.


Purchase tickets for the Musée d'Orsay via
Is the Musée d'Orsay included on any Paris attractions passes?
Yes. The Musée d'Orsay is included on these Paris attractions passes: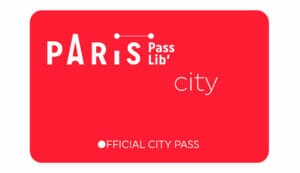 Popular Things to Do near the Musée d'Orsay
From our affiliate partner Tiqets.
Hotels & Lodging near the Musée d'Orsay
Page information including discounts and pass inclusions can change at any time. Always confirm before booking. If you see an error or change, please let us know. Last updated on 4/29/2022.