Palace of Versailles Official Site   |   Tripadvisor Reviews & Information
The Palace of Versailles (or Château de Versailles) is a former French royal palace and gardens complex located about 25 km southwest of downtown Paris. It is one of the most visited tourist attractions in the world due in large part to the vision – and extravagance – of King Louis XIV in the 17th and 18th century. Versailles will also be the site of the Equestrian event at the 2024 Paris Summer Olympic Games.
Are any deals, promotions, discounts or coupon codes offered for Palace of Versailles admission?
Yes. The Palace of Versailles offers several options to see the Palace or Gardens for free or a reduced cost. Find more information here and a summary of the deals below. Tours and other features may incur an additional charge and proof of entitlement (age/disability card) may be requested for discount.
Free admission to the Palace and the Estate of Trianon is offered:
To all persons on the first Sunday of every month from November to March
Access to the permanent collections of the Palace, the Estate of Trianon and the temporary exhibitions is free (with receipt) for:
All persons under 18 years old
All European Union residents under 26 years old
Disabled persons and their care companion
Teachers and schoolchildren in a French establishment with an education pass
Some French job seekers and recipients of social benefits
Ecole d'Art students
Culture card holders
Specific instructions on claiming free admission and entry can be found here.
The Park and Gardens are open to all persons every day with free entry except during Musical Fountains Shows and Musical Gardens. Additionally, the Estate of Marly is free admission as is the Coach Gallery which is open every weekend and during the Christmas holidays.
Additional FREE offerings:
Audioguides: Are available on loan for free to all visitors.  The mobile app is also free to download.
Guided Tours are free for children under 10 years old
Purchase tickets for the Palace of Versailles via
Is the Palace of Versailles included on any Paris attractions passes?
Yes. The Palace of Versailles is included on these Paris attractions passes: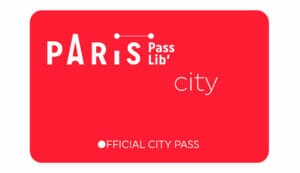 Popular Things to Do near the Palace of Versailles
From our affiliate partner Tiqets.
Hotels & Lodging near the Palace of Versailles
Page information including discounts and pass inclusions can change at any time. Always confirm before booking. If you see an error or change, please let us know. Last updated on 4/28/2022.