Panthéon Official Site   |   Tripadvisor Reviews & Information
The Panthéon is an 18th century monument with a distinctive dome located in Paris' 5th arrondissement. The building's crypt contains the remains of several notable persons including  Voltaire, Marie Curie, Victor Hugo, Louis Braille, Josephine Baker, Toussaint L'Ouverture, and Jean-Jacques Rousseau.

Are any deals, promotions, discounts or coupon codes offered for Panthéon admission?
Yes. The Panthéon offers free admission for the following groups:
Children:  Under 18 years of age (with family and outside school groups)
18-25 year old European Union Nationals and regular non-European residents on French Territory
Disabled Persons and a care companion
Job Seekers (must present certificate of less than 6 months)
Education Pass
Proof of entitlement (age/disability card) may be requested for discount. Additionally, online booking is mandatory.
A special rate is offered for purchasing Panthéon admission in conjunction with a ticket to Saint-Denis Basilica.
Purchase tickets for the Panthéon via
Is the Panthéon included on any Paris attractions passes?
Yes. The Panthéon is included on several Paris attractions passes including: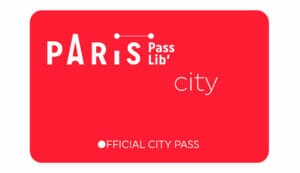 Popular Things to Do near the Panthéon
From our affiliate partner Tiqets.
Hotels & Lodging near the Panthéon


Page information including discounts and pass inclusions can change at any time. Always confirm before booking. If you see an error or change, please let us know. Last updated on 5/6/2022.