Rodin Museum Official Site   |   Tripadvisor Reviews & Information
The Musée Rodin (Rodin Museum) is a Parisian exhibition of art prominently featuring the works of  French sculptor Auguste Rodin. The Museum's large collection includes Rodin's famous sculptures of The Thinker (pictured above), The Kiss, and The Gates of Hell.
Free admission to the Rodin Museum is offered to ALL VISITORS on the first Sunday of the month from October 1st to March 31st. No reservations are needed.

Are any deals, promotions, discounts or coupon codes offered for Rodin Museum admission?
Yes. The Rodin Museum offers free admission for the following:
Children:  Under 18 years of age
European Union Residents:  Under 26 years of age
Disabled Persons and Care Companion
Teachers in French Primary and Secondary Schools
Teachers and students at the École du Louvre
Beneficiaries of the Attestation de Paiement (RSA), Attestation d'Admission ou d'Indemnisation (ASS), Attestation de Situation ou d'Admission (CMU), Notification de Retraite (ASPA)
ICOM, ICOMOS and CIMAM members
Art, art history, visual arts and applied arts teachers
University and state school art students up to age 30 (inclusive) enrolled in architecture, history of art, archaeology, visual arts, graphic arts, museum, heritage and landscape, excluding students at evening classes or University of the Third Age (France)
Students at the Institut National du Patrimoine or the École Nationale des Chartes, and university graduates in restoration (France)
Active or retired staff of the Ministère de la Culture et de la Communication (accompanied by one person)
Staff of the Institut National d'Histoire de l'Art
French and international journalists, art critics and art press union members
Professional artists (painters, sculptors, engravers)
RMN (Réunion des Musées Nationaux) guides and lecturers, national guide-interpreters (and permanent assistants), regional guide-interpreters from the Ile de France (and permanent assistants), specialist art and history guides (villes et pays d'art et d'histoire)
Members of the Société des Amis du Musée Rodin and the La Source – Rodin – Grand Paris association
*Bring identification proof of entitlement for promotional admission. More information on required documentation can be found here.
Plan to visit the Rodin Museum regularly? Consider purchasing a membership card. This provides benefits such as skip-the-line access, reduced prices on events, free guided tours, discounts and more.
Groups of 20 or more may be eligible for a reduced rate.
Purchase tickets for the Rodin Museum via
Is the Rodin Museum included on any Paris attractions passes?
Yes. The Rodin Museum is included on these Paris attractions passes: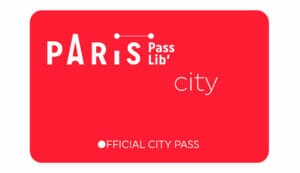 Popular Things to Do near the Rodin Museum
From our affiliate partner Tiqets.
Hotels & Lodging near the Rodin Museum


Page information including discounts and pass inclusions can change at any time. Always confirm before booking. If you see an error or change, please let us know. Last updated on 5/6/2022.